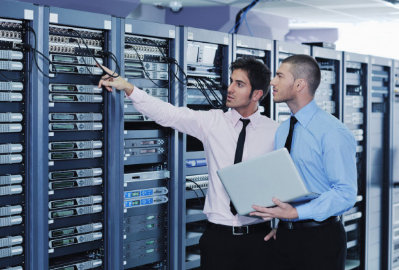 Good web hosting is one of the most important factors that need to consider before building a website. The web hosting server is the main foundation of your website which is why it is important to ensure that your website will run smoothly.
When choosing a web hosting to host your website, the most important things we should always look into are performance, reliability, security, and after-sales customer support.
We have tested and used several web hosting but these are our top recommended web hosting companies for our clients.
Top 5 High-Performing and Reliable Web Hosting
KINSTA Web Hosting
Our top pick is Kinsta web hosting as it offers great reliability and a user interface that is easy to learn and used. With Kinsta web hosting, you will be able to manage your web hosting on your own. Kinsta also allows you to select a server location for your website that is good for search engine optimization.
If you are a start-up business that doesn't require an e-commerce or membership platform, you can start with their affordable $30 per month hosting. The Kinsta Starter Plan web hosting already includes a FREE CDN that helps speed up your site and an SSL Certificate that improves your site security and credibility.
WP ENGINE Web Hosting
WP Engine web hosting is one of the best hostings when it comes to creating a custom WordPress website that sticks to standard. WP Engine allows you to create a staging environment seamlessly and push it for production without too much hassle.
The upside and downside of WP Engine are it limits the third-party plugins it recommends that you can use to ensure that your website performance is at peak and secured. While having this limitation, you are still allowed to install third-party plugins and create a custom plugin which is not a deal-breaker.
If you need a WordPress hosting that requires frequent development and design changes, going with WP ENGINE could be the best option for you.
FLYWHEEL Web Hosting
Flywheel Web Hosting is also owned by WP Engine and one of the reasons why you would choose FlyWheel over WP Engine is the website management interface. Flywheel web hostings also offer great customer support and reliable but what sets it apart from the other web hosting is the interface; Like it was made and tailored for freelancers and creative agencies managing and updating multiple websites.
If you have a lot of websites, FlyWheel is definitely a good choice for your web hosting as it would make your life easier when it comes to managing your multiple personal or clients websites.
INMOTION Web Hosting
Inmotion VPS Web Hosting is one of the reliable web hostings that uses a Control Panel system. A web hosting with Control Panels gives you the ability to run any PHP Application without limitations. Compare to the top three webs hosting above, it will require a more technical approach when managing a web hosting with cPanel.
If you require to run multiple applications that need web hosting, InMotion VPS Hosting is definitely a good web hosting to have. You can run various PHP applications and create static landing pages without limitations.
A2 Web Hosting
A2 Web Hosting is the cheapest among the top web hosting we recommend. A2 Hosting is not as good as the web hosting we recommend above but when it comes to pricing, you can't go wrong with A2 Hosting.
There are a lot of cheap web hosting out there but A2 Hosting would be probably one of the best if not the best cheap web hosting you can get. If you are not yet expecting a lot of traffic to come to your website and on the budget, the Turbo Boost A2 web hosting is definitely the hosting plan you should grab.
Popular Web Hosting We Do Not Recommend
Now that you know our Top 5 Recommended Web Hosting, we are now going to list the most popular web hosting that we don't recommend to our client. Most of our clients who reach to us encounter issues in terms of reliability and security with these web hosting companies.
Hostgator Web Hosting
You probably encounter an ad about Hostgator when you were looking for web hosting to use. Hostgator ad is very catchy and funny that is why it is one of the most popular web hosting companies out there. Hostgator also offers cheap and affordable web hosting plans depending on your need.
However, the pricing is only the good thing now about Hostgator's web hosting service. Hostgator was a good web hosting service and it was the first web hosting company we have used. Regrettably, Hostgator web hosting service has been getting worst every year especially their customer service.
Aside from that, Hostgator web hosting doesn't have a reliable backup system instead they will offer you an expensive backup solution for your website which is very important in conserving your website.
BlueHost Web Hosting
BlueHost is another popular web hosting company that you should stay away from. BlueHost and Hostgator are run by the same company and offer the same pricing gimmick with their backup solutions. One of the most common issues with BlueHost web hosting is their server is not that reliable and because of that, you will be forced to upgrade your web hosting plan to improve your website performance. This is where you can actually apply the saying" You get what you paid for" which could be a quite of hassle if you decided to move to another server.
GoDaddy Web Hosting
GoDaddy is a great platform for buying domain names but when it comes to web hosting, I would definitely avoid GoDaddy. The web server of Godaddy is very slow and still uses an old interface for their web hosting control panel. Godaddy customer support is almost non-existent and can only be reached through a forum or call which is unlikely as most web hosting offer chat support.
SiteGround Web Hosting
The main reason I would stay away from SiteGround web hosting is because of their server security. Siteground web hosting is prone to cyber-attacks which can slow down your website performance. Having a vulnerable web server can destroy not only your website but the credibility of your business.
If you are looking for a cheap alternative web hosting, we do recommend getting A2 Web hosting or InMotionHosting. However, you must always remember that having a good foundation, fast and reliable server for your website is one of the best investments you can make.
Using Kinsta, WP Engine, or FlyWheel for your web hosting would provide the best foundation for your website.
But if you are looking for a digital service provider who can create your website, configure your email marketing automation, and manage all technical aspects of your website web host, please free to contact us via our contact page or chat support.